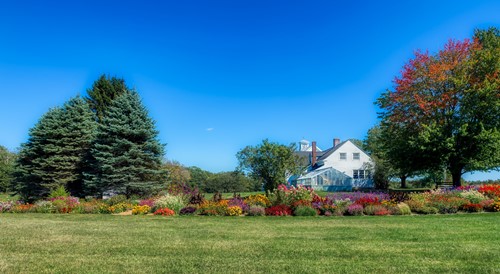 Cooler temperatures, fall foliage and gray skies mean it's time to get your home ready for the long winter months ahead. During the fall, there are several tasks you can perform around your house to make sure it's prepared for freezing temperatures and snowy weather. The following tasks should be part of your fall maintenance checklist.
Clear out your gutters
Fall leaves and debris from rainy and windy weather can fill up your gutters, causing clogs to occur. It's important for your gutters to be free of clogs, so rain water can pass through them and reach the ground. Keep in mind your gutters help protect your home from damage by moving water away from the exterior. Clean out your gutters each fall to make sure they're ready to handle rain water, as well as melted snow and ice.
Check your roof
Making sure your roof is in good shape is highly important during fall. Loose or missing shingles or other roof damage, such as damaged flashing, can leave your home vulnerable to leaks from snow and ice during winter. Finding these problems now means you can have them fixed before winter weather arrives.
Drain outdoor faucets
Colder weather can cause outdoor faucets, hoses and other equipment to freeze, which could lead to damage. While you're outside enjoying mild fall days, drain your outdoor faucets and turn them off until spring. Close shut-off valves and store garden hoses and other outdoor irrigation equipment as part of your fall maintenance checklist.
Replace smoke detector batteries
It's important to replace smoke detector batteries and carbon monoxide detector batteries every fall and spring. While replacing the batteries, test your detectors to make sure they work. You'll want to have reliable carbon monoxide and smoke detectors during fall and winter, since you might be using your gas furnace, wood-burning fireplace and other heating equipment more often.
Inspect your furnace
Before using your furnace in the fall, inspect it to make sure it's in good condition. You can do a few tasks on your own, such as changing the filter, checking your thermostat and checking the pilot light. However, have a professional HVAC technician perform maintenance to ensure your furnace works properly and doesn't need any repairs, so you can have dependable heating throughout the season.